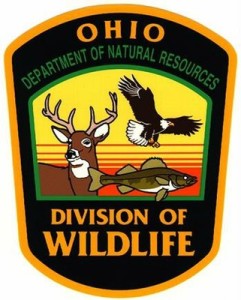 Wolf Creek Sportsmen's Association holds Ohio Department of Natural Resources (ODNR) Certified Hunter Education Courses frequently throughout the year. The instructors at Wolf Creek are certified to teach by the ODNR Hunter Education Instructor's Academy and classes are designed for every age and ability. Course curriculum is strictly governed by ODNR and taught accordingly.
All classes are Home-Study and take place on Wednesday evenings from 5:00pm to 9:00pm. Check our Calendar for ongoing class schedules
Download the Hunter Education Home-Study Manual [pdf 51.5MB].
After students have gone through all the material and answered the questions for each chapter, they may register online for the next available class.
Students under 18 years of age, MUST complete all chapter questions and prepare to turn in this completed homework as they arrive for class — BEFORE class begins, or they are not permitted to attend.
Here at Wolf Creek, any student under the age of 18 MUST be accompanied by a parent during the entire class. Parents who do not have their own Hunters Education card often elect to take and pass the test at the end of the course.
Hunter Education Classes are provided free of charge.
For more information, feel free to explore the ODNR Hunter & Trapper Information Portal.